Richard Novak, MD is a Stanford physician board certified in anesthesiology and internal medicine.Dr. Novak is an Adjunct Clinical Professor in the Department of Anesthesiology, Perioperative and Pain Medicine at Stanford University, the Medical Director at Waverley Surgery Center in Palo Alto, California, and a member of the Associated Anesthesiologists Medical Group in Palo Alto, California.
emailrjnov@yahoo.com
Latest posts by THE ANESTHESIA CONSULTANT
(see all)
TheAnesthesiaConsultant.com presents its 2022 ranking of The Top 10 Living Anesthesiologists. These individuals made significant original contributions to the practice and/or education of anesthesiologists throughout the world. As a physician anesthesiologist who has attended to patients in the 1980s, 1990s, 2000s, 2010s, and now the 2020s, in both university and community settings, I'm uniquely qualified to identify and honor the leaders in our field over this time. 
Here's the list:
#10. David Gaba MD, Stanford University School of Medicine. Dr. Gaba developed the anesthesia crisis simulator, and his group developed the Stanford Anesthesia Emergency Manual. Both are landmark contributions toward reducing medical errors by anesthesia providers and improving patient outcomes. Dr. Gaba has authored 242 publications in major medical journals.  He is a Professor at the Stanford University Department of Anesthesiology, Perioperative and Pain Medicine, and the Associate Dean for Immersive and Simulation-Based Learning at the Stanford University School of Medicine. 
#9. James Eisenach MD, Wake Forest University.  Dr. Eisenach served as Editor-in-Chief of Anesthesiology for 10 years from 2007-2016, and in 2016 became the President and CEO of the Foundation for Anesthesia Education and Research (FAER), a key organization supporting research in our field. Dr. Eisenach has authored 562 publications in major medical journals and is nationally renowned for his research on the mechanisms of pain.  Dr. Eisenach is a Professor of Anesthesia at Wake Forest University.
#8. Robert Stoelting MD, University of Indiana. https://patientsafetymovement.org/speaker/robert-k-stoelting-md/   Dr. Stoelting is the author of the textbook Pharmacology and Physiology in Anesthetic Practice, co-author of the textbooks Basics of Anesthesia and Anesthesia and Co-Existing Disease, and co-editor of the textbook Clinical Anesthesia. During his 19 years as President of the Anesthesia Patient Safety Foundation, Dr. Stoelting was instrumental in developing and expanding the APSF as a leading publication in the anesthesia literature.  Dr. Stoelting is a Professor Emeritus and Past Chair, Department of Anesthesia, Indiana University School of Medicine (1977-2003).
#7. Brian Bateman MD, Stanford University. Dr. Bateman is the current Chairman of the Department of Anesthesiology, Perioperative and Pain Medicine at Stanford. An expert in obstetric anesthesia, Dr. Bateman was the Chief of Obstetric Anesthesia at the Brigham and Women's Hospital in the Harvard system until 2021 when he moved to Stanford. He is an Editor for Anesthesiology, the world's leading journal in our specialty. Dr. Bateman has over 200 peer-reviewed publications.
#6. Jonathan Benumof MD, University of California San Diego.  Dr. Benumof was the main originator of the American Society of Anesthesiologists Difficulty Airway Algorithm, first published in 1996. The Difficult Airway Algorithm described pathways to safe airway management, and its application has saved countless lives that might have been lost to mismanaged airway disasters. He also single-authored the textbook Anesthesia for Thoracic Surgery as well as 311 publications in major medical journals. Dr. Benumof is an Emeritus Professor of Anesthesiology at the University of California San Diego School of Medicine.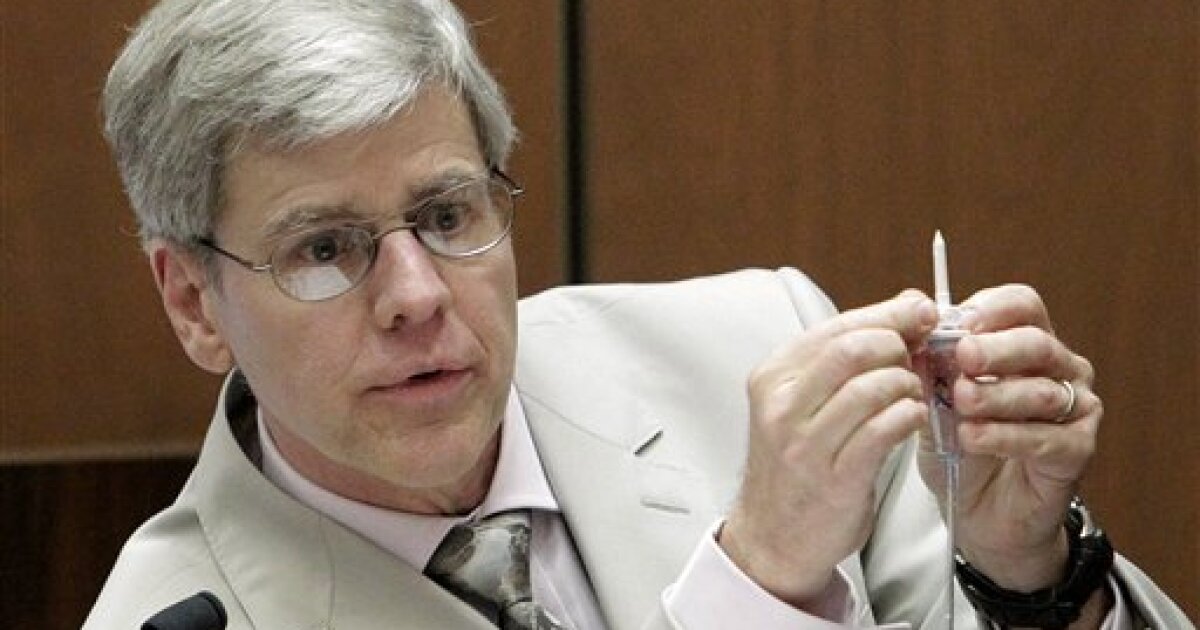 #5. Steven Shafer MD PhD, Stanford University.  Dr. Shafer's area of expertise is the pharmacology of intravenous anesthetic drugs. He was the Editor-in-Chief of Anesthesia and Analgesia for 10 years and authored 293 publications in major medical journals, many of them the initial studies on the pharmacokinetics of propofol. He is currently the Editor-in-Chief of The ASA Monitor. Dr. Shafer appeared as an expert witness in the Michael Jackson manslaughter trial, in which Dr. Conrad Murray was convicted of the inappropriate administration of propofol in Jackson's bedroom. Dr. Shafer is a Professor Emeritus at the Stanford University Department of Anesthesiology, Perioperative and Pain Medicine. 
#4. Lee Fleisher MD, University of Pennsylvania.  Dr. Fleisher authored the textbooks Anesthesia and Uncommon Diseases, and Complications in Anesthesia, as well as 421 publications in major medical journals, with a concentration in the preoperative evaluation of the surgical patient. His most noteworthy contribution was the classic paper Preoperative Cardiac Evaluation for Noncardiac Surgery, published in 1992 in Anesthesia and Analgesia. This paper set the standards for how anesthesiologists should approach the preoperative cardiac evaluation of their patients. Dr. Fleisher was the long-term Chair of the Department of Anesthesiology and Critical Care (2004-2020), and the Robert Dunning Dripps Professor of Anesthesia at the University of Pennsylvania Health System. He is currently the Chief Medical Officer and Director of The Center for Clinical Standards and Quality at the Centers for Medicare & Medicaid Services (CMS), a part of the Department of Health and Human Services (HHS). 
#3. Daniel Sessler MD, Cleveland Clinic. Dr. Sessler has authored an astounding total of 1089 publications in major medical journals, and has raised total extra-mural research funding of $65 million so date. Dr. Sessler is an editor for Anesthesiology and serves as a reviewer for more than 50 journals. He has given invited lectures at more than 350 institutions.  His papers have been cited more than 37,000 times, making him the world's most published and cited anesthesiologist. Dr. Sessler is currently Professor and Chairman, Department of Outcomes Research, Anesthesiology Institute at the Cleveland, and Clinical Professor of Anesthesiology at Case Western Reserve University. 
#2. Archie Brain MB, London Hospital, Whitechapel, England. Dr. Brain is the British anesthesiologist who invented the laryngeal mask airway (LMA), which he patented in 1982. Dr. Brain's objectives for the LMA were to provide a better method of maintaining a patient's airway than by face mask, with the benefit that the LMA was less hemodynamically stressful than the insertion of an endotracheal tube. The LMA has been used over 300 million times worldwide in elective anesthesia and emergency airway management, and is one of the most significant anesthesia inventions in the last 50 years. The LMA Classic was sold by LMA International NV, a company which sold to Teleflex Inc in 2012 for $276 million.
#1. Ronald Miller MD. University of California San Francisco. Dr. Miller is best known as the initial lead author of Miller's Anesthesia, the most widely used textbook of anesthesiology in the world, first published in 1981 and now in its Ninth Edition. https://anesthesia.ucsf.edu/news/ronald-d-miller-distinguished-professorship  Dr. Miller was the Chairman of Anesthesia at UCSF from 1983-2009,  and built what was arguably the finest anesthesiology department in the world, with a particular focus on research, as well as expanding the role of anesthesiologists in the pain clinic and in the intensive care unit.
**********************************
NOTE: This list does not include the inventor of the GlideScope, the first commercial video laryngoscope (developed in 2001 and an outstanding contribution to the field of anesthesiology), because Dr. John Allen Pacey, the inventor of the GlideScope, was not an anesthesiologist but a vascular and general surgeon at the University of British Columbia. 
*********************************
NOTE: This list of The Top 10 Living Anesthesiologists does not contain any females or diversity. All ten nominees are white males. Such was the state regarding the advances in our specialty over the past five decades. Future lists may honor females or diversity, depending on the state of career achievements over the coming years.
*
*
The most popular posts for laypeople on The Anesthesia Consultant include:
How Long Will It Take To Wake Up From General Anesthesia?
Why Did Take Me So Long To Wake From General Anesthesia?
Will I Have a Breathing Tube During Anesthesia?
What Are the Common Anesthesia Medications?
How Safe is Anesthesia in the 21st Century?
Will I Be Nauseated After General Anesthesia?
What Are the Anesthesia Risks For Children?
The most popular posts for anesthesia professionals on The Anesthesia Consultant  include:
10 Trends for the Future of Anesthesia
Should You Cancel Anesthesia for a Potassium Level of 3.6?
12 Important Things to Know as You Near the End of Your Anesthesia Training
Should You Cancel Surgery For a Blood Pressure = 170/99?
Advice For Passing the Anesthesia Oral Board Exams
What Personal Characteristics are Necessary to Become a Successful Anesthesiologist?